JE002 Loop Check Electricain Journeyman Test Phones Set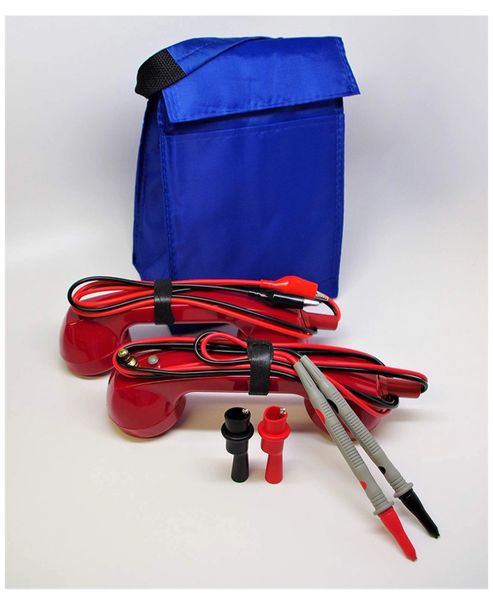 JE002 Loop Check Electricain Journeyman Test Phones Set
JE002 set (choose dark red or black color) 

These phone sets are professionally made with the highest quality parts, 100% ready to use right out of the bag and designed to check for continuity and loop check. Made for electricians to work on non-energized single conductor cables and multi conductor cables no matter how long they are. Includes ON/OFF switch, super bright LED light that lets you know when continuity is complete, Velcro ties to secure wire leads, heavy duty kink less silicone test leads, carrying case, 12 volt internal battery and support on how to use. Master phone has snap-on alligator clips on and right angle input jacks. Secondary phone has large non-detachable alligator clips making them ideal for control panels, I/O panels and MCC's. Communicate two people loud and clear, no noise or interference. NOT to be used on LIVE wire!!! Ships USPS Priority (within continental US) for FREE after payment is received! If you have any question please feel free to contact us. 
WARNING/CAUTION/DANGER

:  *Do NOT use on LIVE circuits or energized wires of any voltage. Misuse may result in serious injury or death. We are NOT responsible for any misuse that leads to personal injury, property damage, damage to the phones or any other equipment of any kind.